Freudenberg Apollo Filtration Technologies
The optimal global partner providing comprehensive purification technology solutions
Freudenberg Apollo is committed to providing healthy and high quality air/water filtration products and solutions
National laboratory

Advanced R&D team

Obtained many national qualification certifications

Excellent R&D level and overall quality assurance
R&D & Evaluation

In the process of product design and development, Freudenberg Apollo's R&D personnel uses their rich experience and professional technical capability to provide the most scientific solutions for customers.

Solution
Freudenberg Apollo products
are widely used in the field of air/water purification
Freudenberg Apollo invests in manufacturing technology and testing equipment from the United States, Germany, Japan and Korea, to satisfy the customers requirements for products.
WE ARE DEDICATED TO PROVIDE
COMPREHENSIVE SOLUTIONS AND COMPLETE SERVICE
Freudenberg Apollo is commited to meet the needs of the evolving, global marketplace, with offices around the world, including the United States, South Korea, and China.
We strive to work with our customers to satisfy their requirements and offer innovative filter and filtration solutions.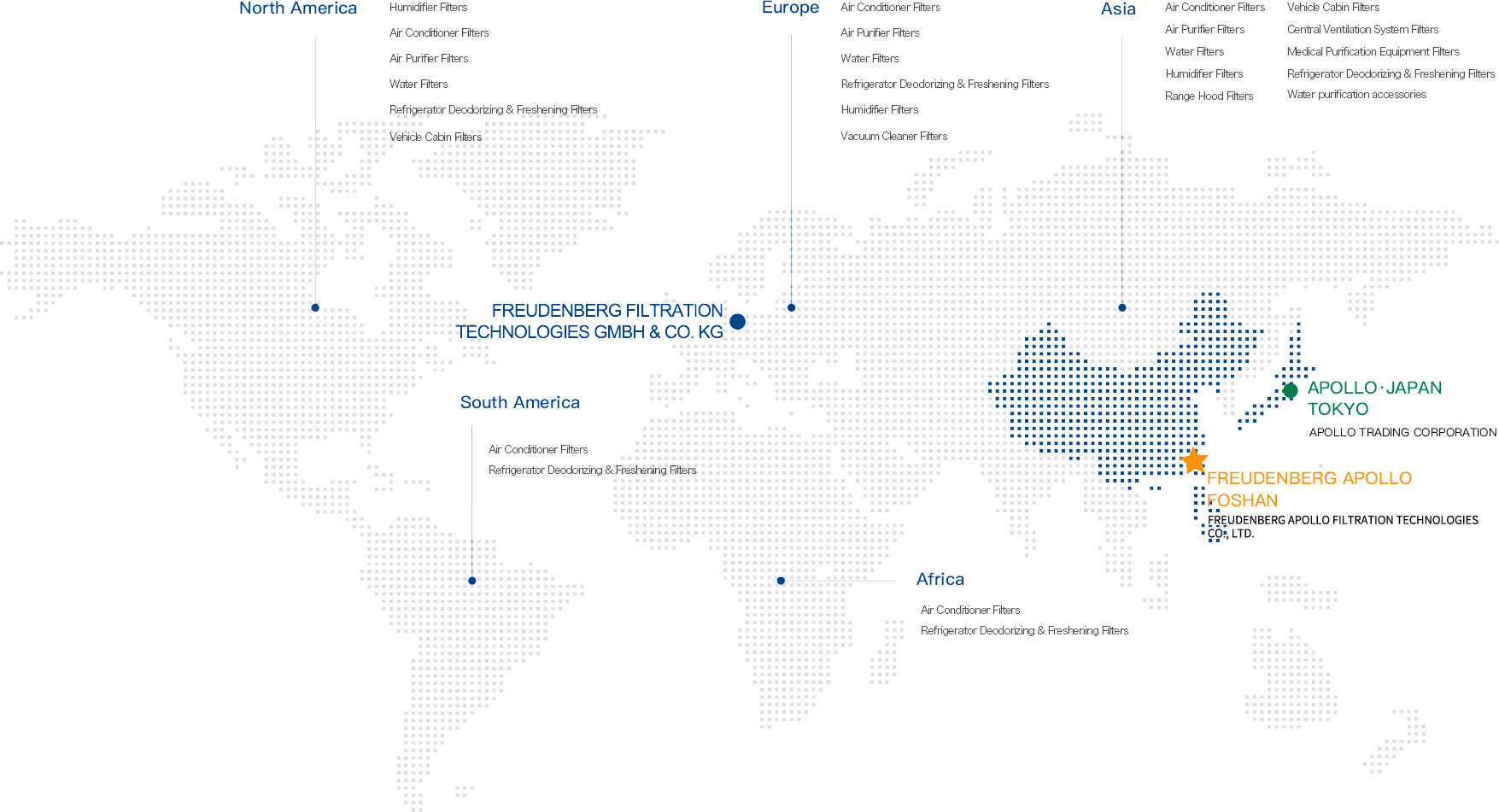 Provide the best solution for a healthy environment.
We strive to meet the development needs of the industry through innovative solutions, to keep up with the macro trends and key challenges of a rapidly developing economy.
Continuously improve people's quality of life through high-quality products and innovative technologies.